Miód z dodatkami
Każdy szuka swoich smaków, a jesteś fanem miodów naturalnych – mam dla Ciebie dobre informacje. Miody z dodatkami, czyli spełnienie zachcianek fanów eksperymentów kulinarnych, łączenia smaków i niekonwencjonalnych rozwiązań. Miody z dodatkami – owocowymi, kwaśnymi, słodkimi i wytrawnymi!
To czysta rozkosz podniebienia.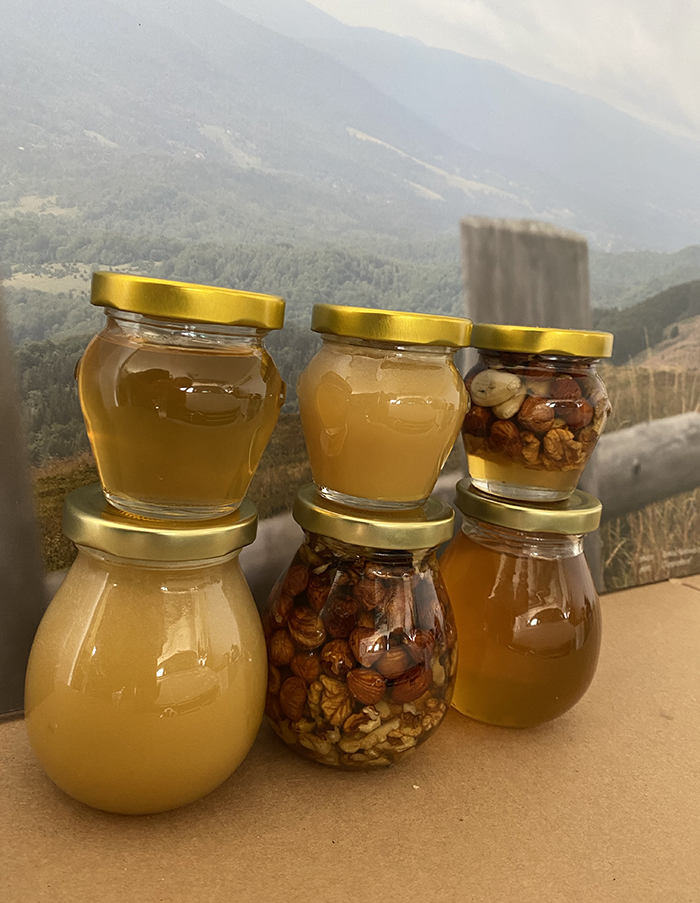 Miód z maliną, miód z porzeczką, miód z kakao i np. miód z cynamonem to miody z dodatkami na słodko – eksperymentuj. Miód z orzechami, miód z miętą i miód z propolisem i pyłkiem to miodowe propozycje, które przydadzą się w kuchni. Doskonale sprawdzą się jako orzeźwiający składnik lemoniady, dodatek do herbaty lub jako marynata do mięsa.